OUR COMPANY
Ty's Hauling and Paving, Inc. was founded by Malcolm E. Thomas in 1994. Thomas, a native of the Eastern Shore, began learning his trades under small contractors until he was able to seize the opportunity to become self- employed. Ty's Hauling and Paving, Inc. has striven to become a leader in the fields of hauling, paving, site work, and demolition services. The organization has a record of solid achievement in project delivery in each of these fields, and each field has been tailored to specifically meet the needs of every client.
Ty's Hauling and Paving, Inc. is located at 2900 Bells Road in Richmond, Virginia. Our staff continues to be developed and trained to promote constant growth and improvement. Here at Ty's Hauling and Paving our commitment is to our clients' satisfaction.
OUR MISSION
Our mission is to maintain a reputation of quality workmanship and outstanding customer service. We will continue to set the highest standards in the industry for service, quality, and professionalism with a commitment to excellent service.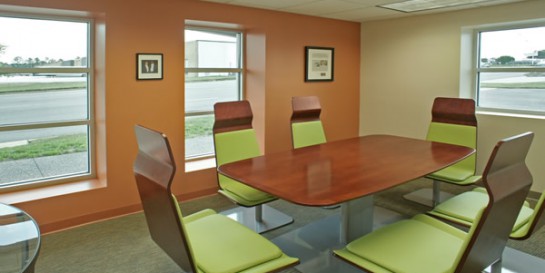 Malcolm E. Thomas
CEO and President
Malcolm Thomas has 25 years of experience in the hauling and paving industry. He is the primary provider of leadership to Ty's Hauling and Paving and Heavy Truck Repair. This role entails the development of plans to advance the company's mission and objectives while promoting profitability and growth as an organization. He accomplishes these objectives by directing activities such as planning procedures, establishing responsibilities, and coordinating functions among employees. Mr. Thomas works closely with clients to assure that they understand the requirements necessary to properly complete all projects. His expertise includes analyzing blueprints, identifying cost efficiencies, understanding material variation, operating equipment of all sizes and providing quotes. He is proficient in providing day-to-day onsite guidance to assure smooth operations at the point of service. Malcolm Thomas has an impeccable reputation for proficient time management and the ability to complete jobs efficiently and professionally.
Loren M. Glasper
Vice President of Operations
Loren Glasper is a graduate of Virginia Commonwealth University and has 15 years of experience in the Human Resource Management field. She uses her HRM expertise to effectively consult with clients, vendors, and personnel regarding the formulation of estimates and the resolution of issues. As the VP of operations, Ms. Glasper manages the company's operations by directing and coordinating activities consistent with established goals, objectives, and policies. She provides direction and structure to matters such as planning, organizing, and scheduling of work. In addition, she prepares cost and expenditure statements and other necessary documentation at regular intervals for the duration of the project. Ms. Glasper has been employed with Ty's Hauling and Paving since 2003.
Lyn Berry
Superintendent
Lyn Berry works closely with Mr. Thomas and other employees to supervise the daily hauling operations of the company. Mr. Berry has extensive knowledge of these procedures and has worked for Ty's Hauling and Paving since 1996. He maintains the transportation schedules of the projects and establishes the priorities necessary to sustain smooth operations. Mr. Berry interviews and screens prospective drivers and administers the daily maintenance and upkeep of the fleet and equipment.
Olynka L-M Marrimon
Office Manager
Olynka Marrimon provides leadership and experience in managing the administrative services of Ty's Hauling and Paving. Ms. Marrimon works closely with Mr. Thomas and other staff to confirm all contracts, schedules and work orders while establishing the priorities necessary to maintain smooth operations. Ms. Marrimon interviews and screens prospective team members and manages office personnel. Additionally, Ms. Marrimon provides accounting services, proposals, invoices, and quality control processes. Ms. Marrimon has been with Ty's Hauling and Paving since 2003.
LaQuita Cobb
Human Resource Coordinator
LaQuita Cobb is the Human Resources Coordinator and handles new hire packages, employee orientation, and health insurance plans. She coordinates office services such as purchasing, payroll, and records control and also interprets operating policies while exercising independent judgment in the resolution of administrative problems. She supports in administrative work as necessary and is eager to continue to learn about the operations of a structured organization. Mrs. Cobb has been with Ty's Hauling and Paving since 2014.